Dog Walking • Pet Sitting • Overnight Care • Pet Taxi • Hiking and Off Leash Water Play Adventures
BELLINGHAM, WA
Peace of Mind
Hello Bellingham! We know it's hard to leave our beloved pets when we go to work, or go out of town. That's why we are here for you…committed to giving your pet loving, competent care that will provide you with peace of mind. Our husband and wife team have you covered, whether you need a single mid day dog walking visit, a fun field trip hike, multiple home visits or an overnight visit, extra care for your puppy or kitten, or special needs care for your rescue or senior.

Our private walks, daily home drop in visits, and overnight care in your home focus 100% on providing your cherished family member with the best care possible. We are licensed, bonded, and insured, have completed basic pet first aid and pet cpr classes, and are a member of PSA - Pet Sitters Associates.

Contact us for a complimentary meet and greet, and we'll work with you to create a custom care plan that allows your pet to enjoy the security and comfort of their home environment while you are away.
Here's what our clients are saying:
"Lauryn and Chris are amazing. They communicated and sent pictures of my dogs each day. They connected with my pups, shared pictures and messages that captured each dog's personality and big smiles. I could enjoy my vacation knowing my pups were in good care. Smiling Dog services are reliable, trustworthy, and caring. I will use them again and my pups will be happy to see them."
~Bonnie R.
Semiahmoo



"They did a great job caring for our senior dogs. Spent a lot of time with them. Sent updates and photos. Dogs were very happy and so were we !"
~N.L.
Bellingham



"10/10 would recommend! Lauryn has been fabulous with my rescue dog, Jax. He's got terrible separation anxiety & is very particular about the people he lets into his circle. I knew that getting him to allow someone to come to the house to take him for a walk would be a process that would take time and Lauryn has been sooo patient with him. We started with meeting for walks then she began coming to the apartment just to get him used to it with me there, she's willing to do whatever it takes for Jax to be comfortable ☺️ Jax is very food motivated and she ALWAYS has the good treats at the ready! Lauryn is very kind and is clearly committed to giving our babies the best care ❤️"
~Kori E.
Bellingham
Play + Exercise = Smiling Dogs
We love to play with your pets! Every visit includes plenty of play time plus a neighborhood walk. If you are interested in a longer exercise session, check out our "Call of the Wild" hiking adventures or our off leash "Beach Bark 'n Swim" sessions M,T, TH mornings at Bloedel Donovan Park. These adventures are great for high energy dogs who need more exercise and/or who
like water play. "Call of the Wild" hikes and mileage can be customized to fit the needs of your dog. For more information on our water or hiking adventures, please see our services page.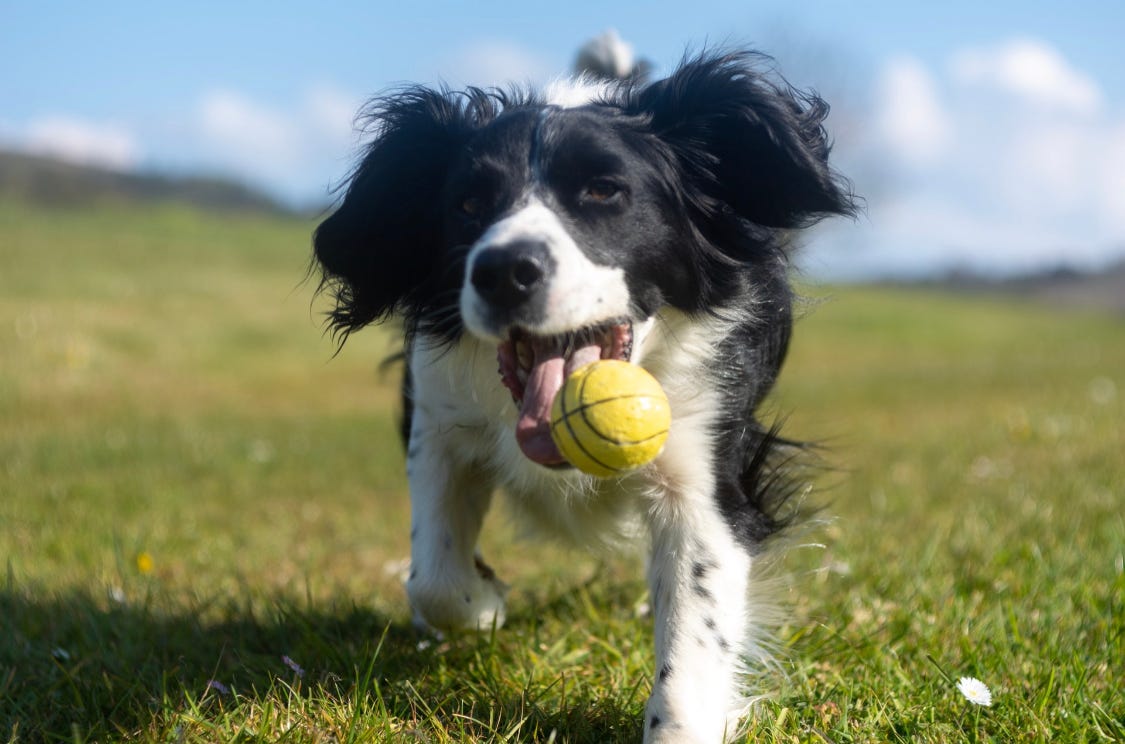 Our Mission

Our day is complete and our hearts are full when we have provided outstanding pet care for your furry family member, meeting all their needs with competence and love. And we'll be the first to admit that when we see a toothy grin, lopsided smile, wagging behind, happy play bow, smiling eyes, or hear a satisfied purr, that makes our day too!